Aug 27 2019
WUN Education Day Less than a Month Away and Volunteer Opportunities!
Posted at Aug 27 2019
h
in
News
WUN Education Day, is less than a month away! We hope to see you Saturday, September 21, 2019 at 8:30 am. Join us for a one day conference in collaboration with Hypersomnia Foundation. 
WUN Education Day: Vancouver offers a unique opportunity for people with narcolepsy and idiopathic hypersomnia to mix and mingle with sleep doctors, clinicians and researchers from World Sleep 2019. It takes place during the first-ever Sleep Expo through World Sleep 2019, a full scientific congress on sleep medicine and research. You will leave the WUN Education Day encouraged and empowered!
In registering for Wake Up Narcolepsy Education Day at Sleep Expo 2019 you will ALSO have access to Sunday, September 22, 2019, Sleep Expo Program– including Public Lecture Series, Facilitator-led Discussion, and Sleep-related Author Tables.⠀
This education day is free! To register for the event and to find out more information, click here to register!
We also have volunteer opportunities for WUN Education Day!
We're looking for individuals who would be interested in volunteering at the WUN Education Day. Volunteer roles available are the following:
Registration Table
Q&A Microphone Manager
Photographer
Videographer
Social Media (throughout the day)
Tear Down (at the end of the event)
Below is the stellar line up and what they will be talking about!
Dr. Thomas Scammel
Dr. Scammel will be presenting"What Sleepy Mice Tells Us About Sleepy People."
Dr. Shelly Weiss
Dr. Weiss will be presenting on"Non-pharmalogic Strategies To Manage Excessive Sleepiness Disorders."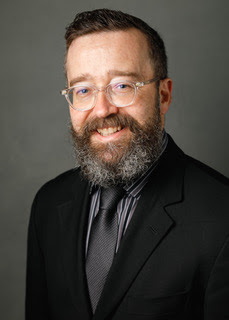 Dr. Brian Murray
Dr. Murray will be presenting on"Transitional Care–The Journey From Childhood To Adulthood."
Dr. Indra Narang
Dr. Narang will be presenting on"Managing Depression Associated with Excessive Sleepiness."
Kelsey Biddle​
Kelsey will be presenting on "Living with Narcolepsy."
Dr. Yves Dauvilliers
Dr. Dauvilliers will be presenting on"Current Research in Excessive Sleepiness Disorders."
Join us to experience connection, community, education and testimonies!
Claire Crisp
Executive Director
Thank you to our sponsors for supporting WUN Education Day